Are you sitting at your computer wondering how to promote your small business? Perhaps you have a business idea and you need an understanding of copywriting and what it can do for you to promote your business. There are a world of options available to you but you don't want to waste your time just ambling along in any direction. You want a focussed strategy. You can imagine yourself as having the skills of a capable, competent copywriter more than able to promote your business or talent without having to hire a professional copywriter. All you need is a roadmap, a guide and some information on how to access the tools you need to get the word out.
My background is in English and creative writing and I'm looking to use those skills to build my own passive income business and share my journey with you. My objective is to find the most relevant information and reliable resources to help along the way. First I'm going to look for some relevant courses, then I'm going to find some relevant books to give you a more rounded understanding of copywriting and its place in small business. Finally I'm going to do some online research and find what resources are available for you to access on any budget.
But first things first, what is copywriting and how is it useful to me to promote my small business or business idea?
Copywriting is the process of using words to make things sell better. This includes anywhere that words might be used, your website, marketing emails, social media platforms, blog, packaging etc. A copywriter will also make sure your copy is free of grammar and spelling errors. Good copywriting can make your business stand out from the competition. Good copy engages the reader on an emotional level making them feel like they can relate to your brand, that your brand can solve their problem or pain point and give them the motivation to take action to solve that problem by buying your service or product.
The hardest part about writing copy is to actually start writing. To stave off imposter syndrome and to give yourself an overall general understanding of what copywriting is all about, it's a good idea to get reading, I've included some recommendations at the end of this article. You could also join Facebook copywriting groups to get some feedback and encouragement.
Good copywriters employ three core skills for creating excellent copy, they are:
Listening to your target market before you write.
Making sure your message is focussed.
Writing as simply as possible.
You can listen to what your target market wants by speaking to them directly using customer interview calls or you can look online to see what your target market are saying by searching marketplaces for reviews on similar products or services. Try to find common problems or pain points in your target market.
You focus your message by writing to one single person. Don't write for everyone because that will inevitably water down your message, write to one specific person. You should always create an avatar to help you envision them, and then your copy will resonate with a niche group who are more interested in your products or services.
To keep your message focussed think about one key idea that you want your audience to take away, one feeling you wish to convey and one action you wish your audience to take as a result of reading your copy.
Keep your writing simple, don't try to use fancy words and don't try to be clever. Write as if you are speaking to a friend.
Some possible copywriting courses to get you started are:
LinkedIn Learning – Learning to Write Marketing Copy – This course is probably most applicable as it is designed for beginners and explores the different types of copywriting to teach the general rules. The program includes exercises and quizzes to give you the opportunity to practice the concepts covered. It is free for one month or you can buy it for £19.99.
Udemy – They offer a course called Website Copywriting. It's for those who either know what type of business or product they want to promote, or already have a website and want to learn what to write and how to write it. Cost £19.99. Look out for sales on Udemy courses.
Reed.co.uk – They offer a variety of different online copywriting courses, one of which is Copywriting for Beginners. It is an accredited course that provides a comprehensive overview of copywriting for beginners. The course is offered online with tutor support. When on sale you can access this for as little as £10.
Some commonly recommended books to get a general understanding of copywriting are:
How to Write Seductive Web Copy by Henneke Duistermaat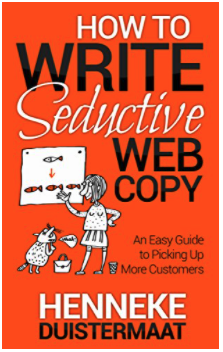 View on Amazon UK or Amazon US
Everybody Writes by Ann Handley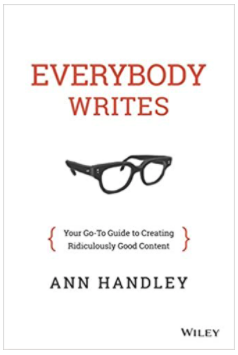 View on Amazon UK or Amazon US
Made to Stick by Chip Heath and Dan Heath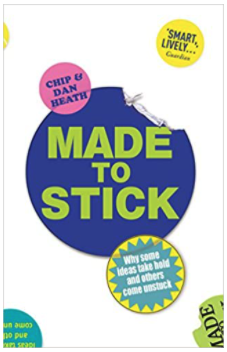 View on Amazon UK or Amazon US
This Book Will Teach You How to Write Better by Neville Medhora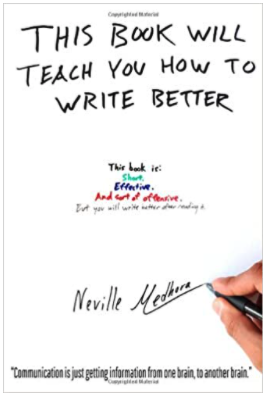 View on Amazon UK or Amazon US
The Online Copywriter's Handbook by Robert W. Bly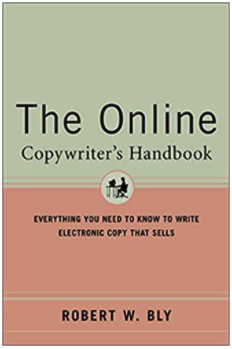 View on Amazon UK or Amazon US
Hopefully that's given you a bit of structure with which to start your own copywriting to increase sales for your small business. If you're still looking for a bit more guidance or inspiration, there are some copywriting groups on Facebook or some copywriting podcasts like The Copywriter Club or The Copywriter that you could look into.
Good Luck on your copywriting journey!